Once per month lectures are held at EC Malta, completing the extras activities calendar in the school. Many interesting topics have being chosen along the years in order to attract students to discover more about the world as well as to practise their English skills.
Last week, on the 25th and 27th March, the lecture topic was "Endangered Species" given by EC teacher Susan Arena. Besides highlighting the species which are disappearing from the world, the teacher also presented solutions to this critical problem.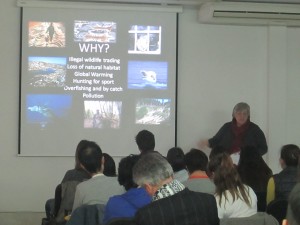 Students of all levels were encouraged to join! "I liked the lecture, the topic was very interesting. It is good, I can practice my listening and my writing too because after the class I have to write about it", says Rosalba Vacca – General English Course.
During the lecture Susan brought up a list of extinct species, which include the Quagga, the Sardinian Lynx, the Tasmanian Tiger, the Golden Toad, the Pyrenean Ibex and the Japanese River Otther. Following the class the instructor also explained the reasons why some species – such as the Iberian Lynx, Amur Leopard and Polar Bear – are in a critical situation of extinction, sparking further interest of students. "It's interesting, especially the part about endangered species, makes the topic is familiar to us. I knew almost all the vocabulary that the teacher used but I practised my listening. It was a useful and a very good lecture", tells Masashi – Academic Year.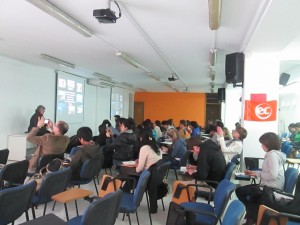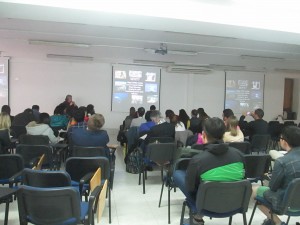 According to studies, Global Warming, hunting for sports, pollution, and illegal wildlife are some of the main reasons which result in this serious state. "It is important for us to understand about the situation of the animals and I can also improve my listening. Now I will practice my writing at home. The teacher speaks in an appropriate way, I could understand almost everything", explains Denis Kornienko – General English.
Afterwards, Susan indicated many institutes which can help to solve this situation, showing ways for students to participate to save these animals. Among the options are actions such as signing petitions, giving donations, buying sponsored products and the adoption of a protected species.
"Be the voice for those who have no voice", it is the message left by WWF (World Wild Life) to encourage people to help the endangered species. Join them and be part of this important cause!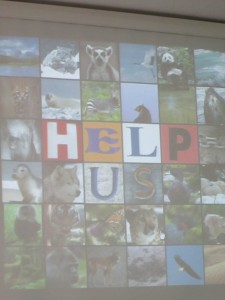 Study English in Malta with EC English Language Centres!
Comments
comments