Do you need to improve your proficiency in English to get a job or an internationally recognized English certificate to enter University? For both questions and many others, the answer is: IELTS. The International English Language Testing System (IELTS) is one of the most trusted language exams, measuring the test takers' abilities to communicate in English throughout the four skills – speaking, listening, reading and writing.
The IELTS exam requires more than just knowledge in English, but also specific techniques which will help you with your time management skills with more confidence. For these reasons, EC Malta offers the IELTS Preparation Course, which is completely focuses on IELTS requirements. The course covers all four skills with daily practice and exam simulations in class.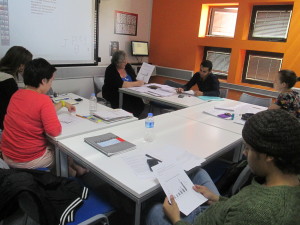 Four skills
During the  IELTS Exam Preparation Course, you will develop your confidence in SPEAKING and communicate using appropriate vocabulary. Discussions in groups and one-to-one exercises are part of the activities in class to help students express themselves more confidently about many different topics.
Your WRITING will improve throughout the course, since teachers will constantly give you topics to practise in class or as homework.
Living in a native country, in addition to having daily exercises, will give you the chance to develop your LISTENING strategies. What's more, during the activities you will also be able to practise listening to different English accents.
As part of your preparation, the teachers will often give you articles and exercises with a wide array of new vocabulary to improve. Moreover, they will teach you specific techniques to do your READING paper in time.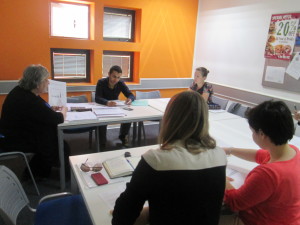 In addition to all the above, teachers will constantly give you feedback about your improvement and mistakes, and from then on, you will be able to focus on your weak points. Of course, you have to be aware that your final score in the exam will depend on your dedication and hard work during the course!
Our team of IELTS teachers has years of experience and know the best techniques and strategies to help you to get the best possible result!
The course starts every Monday and has a maximum of 12 students per class. To join the course, students must be at Intermediate level, at least. For more information, do not hesitate to contact us from 08:30am to 5:00pm at the reception.
Comments
comments