During your stay in Malta, there is a team that you will definitely see very often at EC Malta: our Social Leaders! So, we decided to provide all of you a with a little bit of information about the amazing team that will be with during most of these extraordinary activities, making sure that you have the best time ever whilst Studying English in Malta.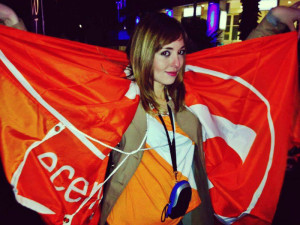 Profile
To begin with, we had a chat with the extroverted Leisure Coordinator Assistant, Marta Pasquetti from Italy, who has been working at EC Malta for 2 seasons!
Martita or Pas, this is what she likes to be called, is always smiling and friendly with students. She is responsible for coordinating our Social Leaders and attending all social activities with them. As a typical Italian, she is very outgoing and is here to make sure that the students feel welcome and have a lot of fun! Check out our chat with Pasquetti below, where she tells us more about herself and her job at EC Malta.
Is this your first time working at EC Malta?
Actually I was an EC student two years ago, this was one of the best experiences of my life. That's why I decided to apply for an internship here last summer. And now…here I am again. I have to thank EC Malta for this opportunity and for choosing me as Leisure Coordinator Assistant.
How would you describe yourself?
I think I am friendly, communicative, reliable and helpful person. But the others should judge 😉
In your opinion, what is most attractive about this position?
The best thing about this job is that you can meet people from all over the world. Thanks to EC I have a lot of new friends from different countries. We are always in touch and we try to meet up whenever possible.
If you could describe your function as leader how would you do it?
My colleagues and I try to make the students feel welcome. We want to be sure that they have fun during the activities and we are always willing to help them and answer their questions.
Which characteristics a leader has to have?
A good social leader should be charismatic, confident and outgoing. Also, helpful, extroverted and able to work well in team.
As a leader, which advice would you give to students?
My advice is to enjoy Malta as much as they can, to visit all the beautiful places this island can offer, and to socialize with the other students because these friendships will last forever. Of course it is important to study a lot because at the end of the day the students are here to improve their English 🙂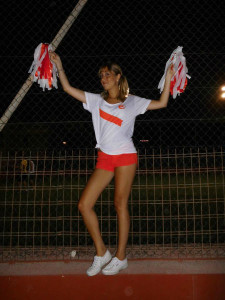 Quick Questions about Malta
Remarkable Song: "Euphoria" of Loreen will always remind me my first time in Malta
Best restaurant: I Monelli
Favourite Food: Ftira
Place to relax: Mdina by night
Most beautiful spot: Blue Lagoon
Favourite Beach: Golden bay
Why Malta? : Because it's a little paradise
Information about other Social Leaders coming soon! Keep your eyes on our Blog! 
Comments
comments