Malta is known for many reasons, but certainly one of the most famous spot on the island is the paradise called Comino and its Blue Lagoon. The narrow bay has an amazing combination of crystal water in the Blue Lagoon – which reflects the beautiful blue sky. The place is also surrounded by rocks as well as a little bit of white sand. All together makes the place a spectacular place to take memorable photos!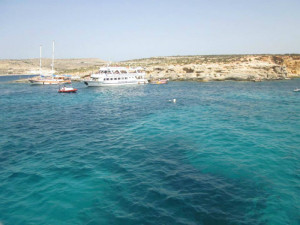 In fact, proving how unique the island is many film makers have used the amazing scenery on Comino for various famous productions such as the mini-series Helen of Troy as well as the movies Swept Away and The Count of Monte Cristo.
Located between Malta and Gozo, the smallest of the three main islands, with only a few inhabitants and totally car-free, which makes the place ideal to relax, swim and enjoy the lovely atmosphere around it. All these reasons make Comino very popular for diving. Does it look very attractive?
So, are you wondering how to get to this paradise? We prepared some tips for you to reach the island and enjoy this spot to the max!
How to get on the island:
– You can easily join the cruise offered at EC Malta's main reception, which takes you around the three islands: Malta, Gozo and Comino. The trip starts at 9 am and finishes at about 6 pm, this also includes a lunch buffet. If you are interested, and for other options, check for further information at the reception.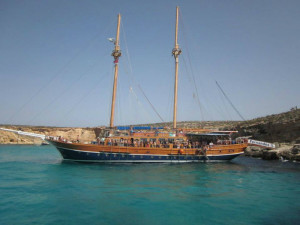 Don't Forget:
– To save at least one full morning or afternoon to visit the island. However, if you really want to enjoy the place it is better to reserve a day to enjoy the place. Then you will have enough time for swimming, relaxing and walking around Comino.
– During summer, the sun is constantly shining. However, as the temperature is extremely high, be sure to have good sun block (30+ is recommended).
– A towel is alos essential for you if you are planning to lie down on the sand or even on the rocks.
– And a CAMERA! This is one of the most important things to remember to bring, because you certainly don't want to miss this opportunity to take remarkable pictures!
Plenty of EC Malta students have already enjoyed this beautiful place. Check out some photos!
So, if you don't have any plans for your summer, learning English in Malta is a fantastic option for you!
Comments
comments