From this week, the students have the great opportunity to join the Café chat Session given by Dion, from 11 to 12 am, on Tuesday, Wednesday, Thursday, and Friday, according to your level. Indeed for students to understand better. Café chat is divided into two groups: from beginners to intermediate and from high intermediate to Upper intermediate.
Yesterday, another interesting session of Café chat took place. The topic was the use of superlatives in a story-telling context.
Several questions were asked, for example: "What is the most dangerous thing you've ever done"…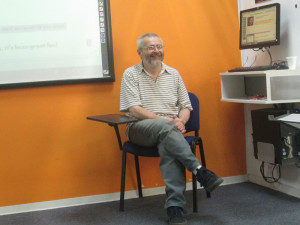 Students first had to discuss with each other, and try to employ the superlatives in their sentences. Once they have done it, one student stood up, and shared his/her experience.
Another question was "Who is the person you admire the most", then they had to explain why they had chosen that person.
Café chat is a great opportunity to discuss several subjects openly, in a relaxed atmosphere. "Café chat is useful for me, Thanks to Dion's character, we are able to learn English in a relaxed environment" says Kyoko Kidokoro – General English Course.
Furthermore, during this free lesson, the students were taught some useful and common vocabulary, they can use in their day to day lives; such as:
– To stir
– To scoop
– To Dunk
The majority of the attendees highly recommended attending, Café chat, or the other free lessons set up by EC Malta, and they will be signing up for other free sessions.
Comments
comments