Do you need English for Academic Purposes or would like to spend more time to focus seriously on your English? EC Malta has the answer for you, the 'Academic Year' Programme! The course is suitable for students who want to study for 24 weeks or more, including lessons in the morning or in the afternoon whilst still enjoying extra activities in the free time.
The Programme is an amazing opportunity to greatly improve your English skills, giving you intensive support in your chosen career or academic education. Academic Year students are also provided with a fantastic guidance, monitoring and constant feedback about their improvement throughout the course.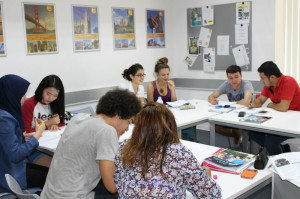 The Intensive Academic Year, what is the difference?
The Intensive Academic Semester has 30 lessons instead of 20 lessons (the normal Academic Year), which means 3 lessons instead of 2 lessons per day. For those taking the Intensive Programme, there is also an opportunity to get ready to sit for an international-recognised Exam, such as IELTS, TOEFL or one of the Cambridge ESOL exams, as part of the course.
Another benefit of the Intensive Academic Year is that students can choose between wide selections of electives for their 3rd module. The choices include:
• Comparative Culture and Communication
• Write Now
• Basic Writing Skills
• Media Studies
• The Language of Music
• Film Studies
• A World of Words
• Get Talking
According to Carolina Perez, from Colombia, the elective class is a good way for students to improve their English, "In the third Module you can choose interesting elective classes with several topics and you have the chance to practise all your English skills like speaking, grammar and vocabulary".
Furthermore, Academic Year 30 students are awarded an EC Diploma at the end of their course, whereas Academic Year 20 students receive an EC certificate of Merit. However, of course the final grade will depend on the quality of the student work produced throughout the course.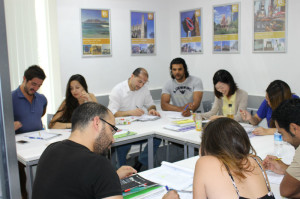 Tutorial and Support
Overall, the Academic English Courses are an amazing chance to be completely immersed in an English environment and focus on your learning. During your time at EC Malta you will receive support and tutorials in different ways, ensuring that your time here is as successful and rewarding as possible.
Besides having regular meetings with your personal tutor – who will guide your learning, providing you academic support and advice – you will also monitored by your Academic Year Co-ordinator – who will work towards ensuring that you achieve your goals.
As you can see, taking the Academic Year Programme will offer to you more opportunities to develop your full potential, whilst improving your Academic English skills!
Comments
comments