Even if you do not like to sweat, or if no exercise suits you, there is nothing that prevents you from finding new ways to pleasantly and efficiently burn calories.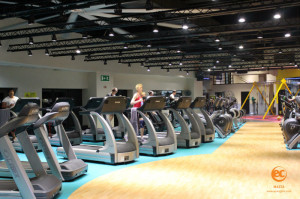 1) Walk your dog: twice a day, walk, and play with your pet. Walking your dog is an efficient way to burn, without even thinking about it, and it is such a fun way to do so.
2) Doing the housework: this task is never "fun" but, there is nothing better than getting motivated, thinking about the benefits of getting the housework done: having your room tidy whilst working towards having a thinner waist.
3) Thinking / Doing your homework: Even if your body is not moving, it is burning calories. The brain needs calories and energy to work. Reading, writing, even watching your favourite series in English, rather than in your own language…. Will help you to burn calorie.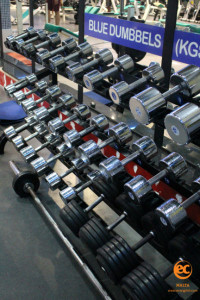 4) Take the Stairs: Say bye to the lift and take the stairs! To be more effective on the body you could contract your abdominal muscles and run up the stairs two by two.
5) Walking whilst talking on the phone: receiving a phone call? go out and walk during your call. Since your brain is busy with another task, you would not even realize how much you are actually walking. Download a pedometer application if you have a smartphone, and you will be surprised by the results!
6) Stop using the bus: when the weather is good outside, we enjoy the sun! So why being covered in a bus when you can enjoy the good weather outside? If you are really far from your destination, get off a couple of bus stations, before your destination, and walk for the rest of the journey.
7) Iron your clothes: here is another task we don't particularly like … Make the most of this activity by moving around the table, fold your legs, contract your abs etc. The heat from the iron in addition to the effort to get your shirt perfectly ironed; makes this being a great opportunity to burn calories
8) Shopping: when walking rapidly, doing some window shopping, we are actually walking kilometres, without realizing! By carrying bags, and trying on some clothes, putting them on and off… many times! You increase the number of calories burned during the day.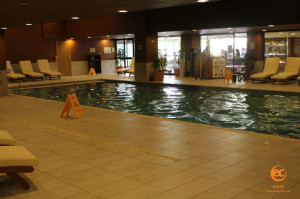 9) Simply working out: If you want to lose weight, get in shape, or build muscle, you have the opportunity to join one of the gyms at student discounted price. If you are interested you can come and book at the reception!
Find out more about EC's English Courses in Malta.
Comments
comments