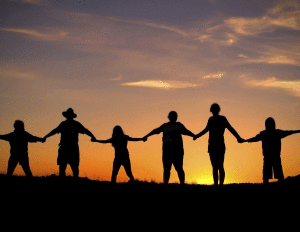 "Tuesday I attended a lecture. The topic was the youth empowerment.
Martina Buchal comes from Canada. She is the World Merit Global Ambassador.
The World Merit is an international network of young people making a difference in their communities. This year Martina Buchal is going to meet young people.  She would like to know the interest of people.
Then, Martina told us that we are lying to ourselves and this has an important impact on our lives.
After she spoke about transformation. We can change our powerlessness if we change our thinking. This transformation starts with young people. For instance, with African American Civil Right Movement. Different groups formed.  Black and White people stood up together.
What gives us the power to create the change? We are all human, our nationality or color are not the same, but we can be together to change our powerlessness.
Change is difficult. If we don't move, the world can't move. We are not living alone; we have many resources to communicate, 'get together to change things'."
===
Find out more about Learning English in Malta with EC English Language Centres!
Comments
comments