Students do not come to Malta to learn a couple of words and that's it. They could very well do that at home — sipping their tea and looking up words in the dictionary. No, they come here because they seek to be guided, to have professionals who can explain matters in an easy and more interesting way.
How easy is it, though? I mean, leaving everything behind is hard enough. But choosing the course that really fits your needs is even harder. In fact, courses depend on you and on what you plan to do with your English once it's time to go back home.
One word of advice is setting your heart on a specific achievement!
Have you not been speaking English as often as you'd have liked to? Do you need to brush up on your English so as to be as fluent as ever? In that case, a General English course is definitely your best bet.
Do you need to be more precise when you speak? Does your job entail writing and speaking in technical terms? Do you want something more intense that will guide you through the English language in a more step-by-step manner? If that's your story, then a Long-Term English course is what you should opt for… These lessons are aimed at a long-term type of student who does not want to jump the gun — in other words, these courses literally take you to a new level in the right span of time.
Is a University degree looming on the horizon? Are you perhaps thinking of relocating to some other place? Or would you like to be taken on by some multinational company? If any of that tickles your fancy, then you have no option but to go for an Exam Course. These courses, such as preparation for Cambridge (FCE, CAE & CPE), IELTS and TOEFL, will help you sit for (and, touch wood, pass) your exam…You will eventually be awarded a certificate which will open any door you want to be opened. More work, yes… but isn't that why we say 'Work hard, play hard'? If you do well, these certificates will allow you to play any game you like!
As you will have noticed, the choice is ample indeed. You simply need to mull it over so as to obtain the best results possible… But once you've made up your mind, rest assured that an English courses in Malta is something you will never ever regret.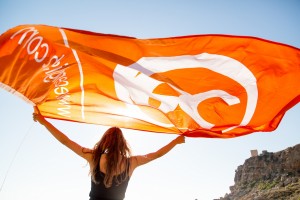 Comments
comments