Have you ever been to EC Malta? EC Malta is an English Language School located in St. Julian's, Malta. There are three main reasons why we love to study English in Malta at EC School: Location, curriculum and people.
First of all, EC Malta is located near Paceville, which has many bars, clubs, and restaurants so we could hang out with my foreign friends every night and what's more, the transportation system is very convenient. The bus stop is right next to EC, so we could go to other cities like Valletta or Sliema after class! In addition Asian students like us can easily go to the Asian market, which sells Korean, Japanese, Chinese and Thai food! It takes 20minutes by bus from here so we did not have to worry about cooking Korean food.
Also we like the school's curriculum. They have many programmes that are flexible and satisfy every student, so we could choose the course that we wanted. We were in A-bank, which means we had morning class on Mon, Wed, and Friday, and afternoon class on Tuesday and Thursday. The class ran by two expert teachers; the main teacher taught us mainly grammar, reading, and writing and substitute teacher focused more on Listening and Speaking. We had the opportunity to review and memorize and we were really happy with this because we could practice and use the vocabulary and grammar we learnt with my friends. It was extremely helpful and we actually improved our English skills!
Lastly, the best reason for loving EC Malta is the people in there. All teachers and workers were very friendly and kind. Whenever we had problems, they helped us a lot and always gave us useful information. They never failed to put a smile on their face and they always had warm hearts. Moreover students from other countries were also nice and amazing! We could make plenty of friends in EC Malta. We met people during the welcome drink on first day and through other various activities. We became very close to them so it was hard to say good-bye when people left. But we still keep in touch with them by Facebook.
If you are thinking to come study English in Malta then you must definitely choose EC! As we said above, we love the location, the way of teaching English, and the lovely people in EC Malta. Through EC Malta, we could get unforgettable memories and valuable experiences. EC Malta is the best language Centre for us. If we get another chance to study English abroad, we would absolutely choose EC Malta again!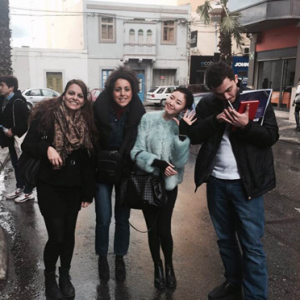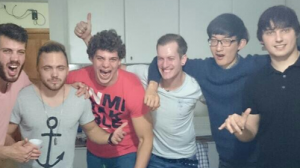 Comments
comments