Christmas is a very important tradition for the people of Malta.  Most people are Catholics and they go to a Midnight Mass at the Cathedral or churches.  This usually starts at 11pm.  Obviously, you can see a lot of decorations over trees, streets and other.  Valletta is a clear example of this.
There is a day after called 'Boxing Day' – this consists of delivering a gift to an orphanage, or also to give them to the postman, as a sign of appreciation.  This happens on December 26th.  In Malta, despite there is no snow, try to not feel bad, because you can find a snowman maybe on the streets or in any shopping centre.
The food at this time of the year is one of the best things that can happen anywhere, not necessarily in Malta, but in this country we can see how British and Italian traditions have influenced the Maltese gastronomy.
The most popular thing to eat here in Malta is chicken, pork, pudding, lasagne, and other kinds of delicious food. So if you are still not sure about which destination to choose to study English then choose EC Malta Language School because I can assure you that this will definitely help you to be a little less homesick!
An essay written by EC Malta Student Samuel  Velasquez from Venezuela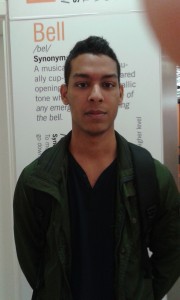 Comments
comments