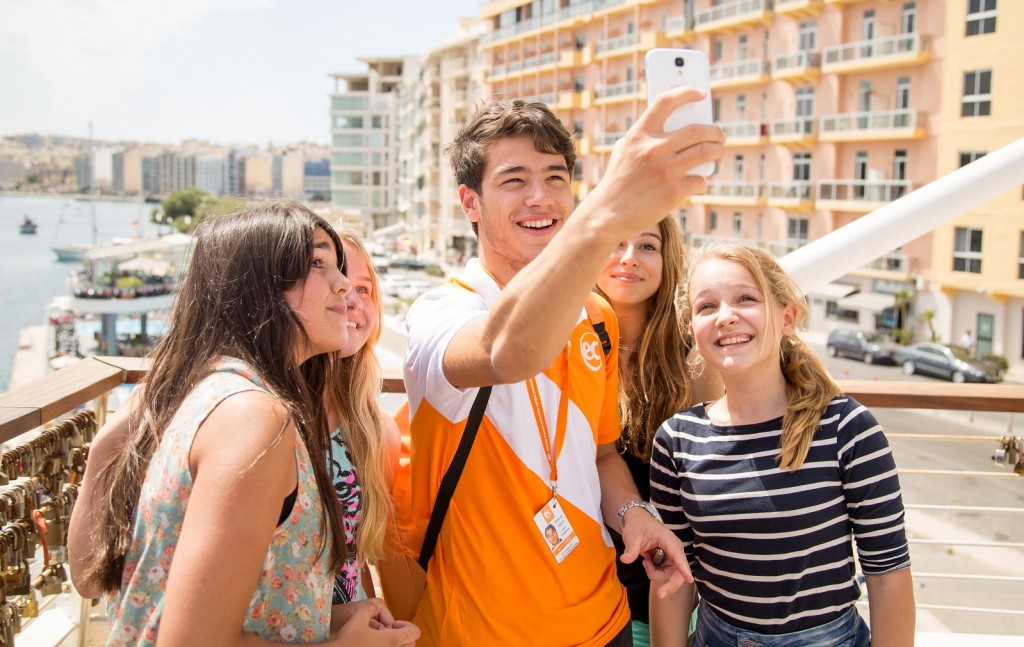 Dedicated to students aged 13 and 14, this intensive programme is packed with new supervised and fun activities, and offers 24-hour EC staff assistance at the hotel accommodation. Parents can feel reassured and confident that their children will be safe and cared for at all times!
This programme is available from 13 June – 30 August 2015.
What's Included?
• General English course – 20 lessons per week (1 lesson = 45 minutes)
• Course materials
• End of course certificate
• Return airport transfers
• Full board accommodation
• Supervised activity programme (per week):
o 5 half-day activities and 7 evening activities
o 2 full-day activities (for students staying minimum 2 weeks)
• EC bus to school and all activities
• Welcome Pack
• 24-hour supervision
• International classes
Want to learn more about EC Malta English School? Then check out our website and find the right programme for you!
Parents who are accompanying their children on their visit to Malta can also enquire more about real estate Malta. Malta offers various properties for long and short lets, from small apartments to penthouses, farmhouses, villas, etc.
Comments
comments