Not sure if Homestay Malta is a good choice for you? Meet one of our families and find out more about this amazing experience:
"We have been hosting students in our home for several years now…. Possibly 8 or more!  We decided to start hosting students when I had taken a decision to take a sabbatical from work in order to be a full time mum for our (then) two young children.  Throughout this time we have made friends with several of our students some living as far away as Colombia and Brazil, some of whom we are still in contact with today.  All in all I can safely say that our experience has been a positive one which has enriched our lives.  We have had students as young as 14 and older than 70, all bringing their own cultures and experiences into our home.
Of course not everything is plain sailing and we have had to deal with misbehaviour from younger students in our first years.  The school however has supported and guided us whenever we had any claims or had any questions on how to deal with misbehaviour.
The most important is to speak with the students and make them feel part of the family whilst at the same time respecting their privacy.  We do not have a list of rules but we expect appropriate behaviour, for example informing us when they cannot make it for dinner or not making noise when they come back home late at night or not spending an excessive amount of time in the shower.  I appreciate it when the students praise my dinners especially if an Italian praises my plate of pasta, or when one of them brings home dessert or some flowers to thank us for the experience!  It is also nice for us to share our own traditions and cuisine with them!  All in all our aim is to show them what it is like to live in a Maltese family and for them to be a part of it in this short/long visit!
I have meanwhile returned to work albeit on reduced hours and we have decided just to host 1 student in the winter time and 2 in the summer time. Our kids have been exposed to various cultures and I believe this helped form who they are today.
We host students all year round but not every day of the year.  We too need our space alone as a family as of course, understandably, there are privacy issues for us too when we have students at home."
Homestay Malta: Family Karen Sullivan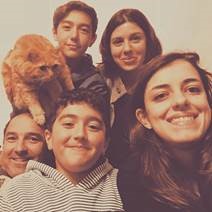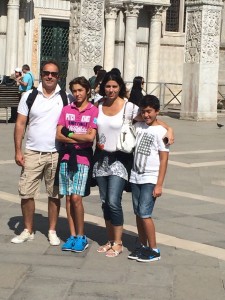 Comments
comments