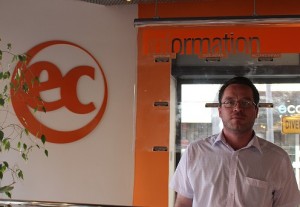 Pamela is very good lecturer and I learned a lot of different things for myself.
I will try to write about my Bucket List. I think, to create a list of 12 simple things to do during one year is very important and easy but I don't have more than five or six things which I would like to do before I die. Each person must have several targets in life. It's called "The Bucket List".
For example, in Russia each man must have three targets, it's called "The basic Bucket List". Each man must educate a son, must plant a tree and must build a house! It's like a rule of life.
Russian women have changed this rule. They say : "Each woman must educate a daughter, must cut a tree and destroy a house". Of course, this is a joke!!!
But, I would like to do more than these three things. Especially, I want to visit different countries.
First, I would like to visit Japan. I like Japan and I have read a lot of books about Japan. I like Japanese culture and food. There, you can see a respect for elders. I admire the Japanese philosophy. Japanese people are calm and wise. I like also the sacred Mount Fuji and cherry blossoms.
Secondly, I would like to visit Turkey, especially Istanbul. Istanbul is very old and big city. There are a lot of mosques and markets, and you can try Turkish food which has meat. It is delicious!
Thirdly, I would like to visit South Africa, but it is dangerous. I want to see elephants and to climb at the top of Kilimanjaro. Kilimanjaro is an extinct volcano and the highest mountain in Africa.
I want to live with dignity. When a person is born, he cries and people around him laugh. A person must live so that when he dies, he laughs, and people around cry!
Aslan is following a 3 month EC Malta Language School, For more information you can find out on the following link.
Comments
comments