"Sometimes, when I am in the last month of the semester and I have to do many exams,
essays and presentations and I don't have enough time for everything because I still have
to go to my lessons, I want to give up because it makes me stressed and I can't sleep well.
But then, I take time for myself and I realise that I love my career, even when it's hard.
So I breathe deeply and again I start and I try, try, try … and then I really do my best.
At the end, when you do things with love you always have good results. And of course,
in my case it's no exception. After the hard days when I haven't time for anything
I receive good results and it makes me really happy because it means that everything is
finished and I can go home to my family and have a good holiday.
I confess, everything could be better if I organise my time!"
A student Essay written by EC Malta Language School Student Maria Camila Ariza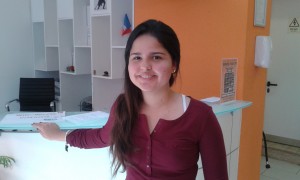 Comments
comments