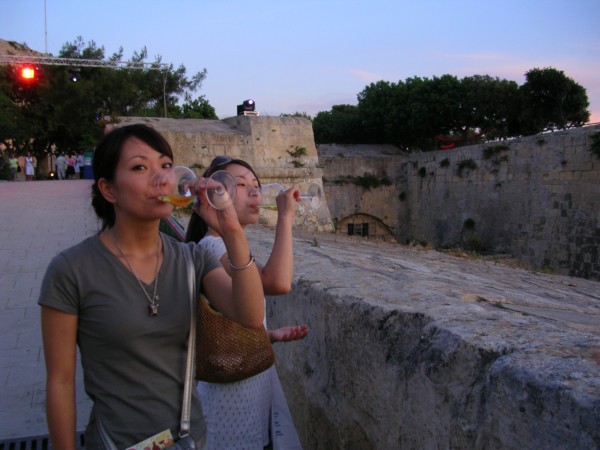 For those of you not aware of it, despite the various articles shared on the social networks, Malta has been voted one of the best places to live in time and time again.
The reasons are endless and they simply cannot be denied.
What is truly striking, however, is that there is such a hotchpotch of nationalities that the island has become a true melting pot. Foreigners, hailing from all corners of the world, are everywhere.
It just goes without saying that that's a recipe for guaranteed success. In fact, the island, owing to its beauty, history, sea and sun never falls short of anyone's expectations!
An additional feature which simply mustn't be overlooked — particularly because it's the most important element for those of you reading this — is the fact that 200 years of English colony have ensured that the Maltese take English seriously and embrace it as if it were their mother tongue. That is exactly why foreigners feel ever so comfortable while over here.
Yes, granted, the Maltese are hospitable and go to great lengths in an attempt to make you feel at home. But that wouldn't be possible had it not been for the shared language.
English, not music, makes the people come together… As a matter of fact, the Queen's language just so happens to be the language people opt for wherever you go. Restaurants, shops, supermarkets, hospitals, schools, universities and what have you. These simply have to function in today's lingua franca seeing as this is the only language accepted and understood, to a great extent, by everyone.
ESL Malta means that Malta does not only offer you the possibility to study English at your school, but to actually be out and about and learn more language. What's more, this will truly provide you with the opportunity to make use of the language structures you learn at school.
What's language? (Let's not be philosophical, shall we?)
It's essentially a means of communication. That is precisely why you have to speak it as much as you can while studying, otherwise it will merely remain on paper.
Take advantage of Malta being an English-speaking country and practice with the natives, foreigners on visit and other expats who now live here on a permanent basis.
Comments
comments