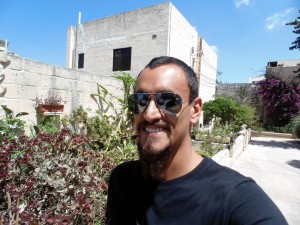 "How to summarize four intense months at EC Malta Language School in a few paragraphs? How to put in words experiences that are indelible in memory and heart? I would venture to answer 'nearly impossible'. However, here goes my try.
In the first place, it goes without saying I had a huge improvement in my English. Every skill was ameliorated, surpassing my expectations before coming to Malta. I can say that I used to like English language, but now I adore it.
Why is that? Mainly due to the amazing teacher (Keith BM) and classmates, who I hold in high regards. No sooner had the CAE course started than I realized it was going to be an awesome experience. With every class being highly stimulating and joyful, to wake up and go to school early was no problem. After all, having Keith as a teacher (extremely knowledgeable and patient) and wonderful classmates on the daily basis, the lessons were undoubtedly gripping. A true Hodge-podge of cultures and individualities, from a boat/sea-owner to The Diva, going through the thick and thin together along these months. Not to mention the myriad of knowledge we gained, which is immeasurable.
Outside the classroom, I also had the pleasure to meet incredible people, with whom I shared fantastic experiences in this golden chapter of my life. The parties, tourism and football matches, with friends from Germany, Switzerland, Japan, Spain, Italy, Liechtenstein, Malta, … The main drawback from this is that, as living in Brasil, I won't see them (and my classmates) with the frequency I would like to. Nevertheless, having them as part of my life is truly stupendous.
I am very grateful for everyone who made this experience so unique. Special thanks to Keith, my classmates, Nico, Nadine and Cami. I will miss you all. Best wishes!"
[hs_action]
Comments
comments