Emilfa Orejuela from Colombia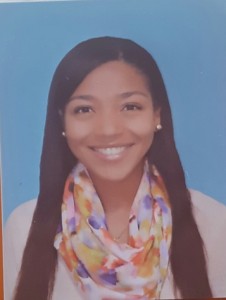 At the lecture, I learned many things. I didn't know that London was such an incredible city. Its history is wonderful, because London was a city of the Roman Imperium (Empire). Its name was "Londinium" and it was founded bu brutus of Troy. London has had many Queens, but the most important Queen is "Boadicea", she was the Queen of the Iceni Tribe, she defended her town, took the capital (Camulodunum and Londinium). In honour of her, there is a famous statue in Westminster.
In London, there are an important landmarks, that all people must visit
1. The Tower of London – It was built in 1078, that building was a prison in the 16 and 17 centuries, in that place was executed Anne Boleyn, who was a second wife of henry VIII
2. St. Paul's Cathedral, it was built in 1675
3. Big Ben
4. British Museum
5. National Gallery, it was opened in 1824, and inside of it, there are 2400 paintings.
6. London Eye, was opened in 2000, the attraction has 135 metres.
7. Madame Tussaud's – That was the first museum of this type of museum, and it has more of 1884 figures, since 1765.
8. Harry Potter World.
9. Changing of the Guard.
Thank you EC English School Malta for interesting lectures 🙂
Comments
comments