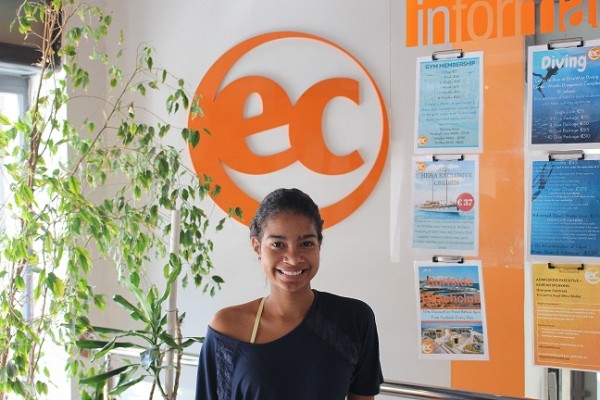 Absolutely yes, I would recommend EC Malta to Study English in Malta because EC is the best school on the Island.
Its staff is very compromised with all students.
They always are paying attention to our requirements.
All teachers are very organised with each subject.
They always help us to improve our skills in English and cheer us up to continue.
The building is always clean and classrooms are modern.
What I like about EC Malta is the sequence of issues, methods of learning,
and all materials available such as library, computers, free lessons.
The speakout books are very useful, they have an amazing CD where I can practice with it.
What I like about my course, as I said, is the sequence of issues, books which we use,
my teachers' compromise, the classrooms and the technology that they have.
I like when the teachers try to explain difficult grammar subjects and finally all students can understand.
My favourite hangout in the evenings is to go to dinner and later to Paceville.
Some days I just like walking around the area of my house or maybe go to Sliema.
My favourite EC activity was the welcome dinner because it was amazing.
I could meet a lot of people who became friends and the best was that the welcome dinner was free.
I would recommend to future EC students to try to meet students from different countries always and
check at home every day each lesson that they have seen, this way improve our English so much.
Comments
comments