EC Malta English School Cambridge Experience by Taiki Takamatsu Cambridge CAE, CPE student
First and foremost, I must say I greatly appreciate EC Malta English School and the teachers; were it not for them, I wouldn't have been so contented while in Malta! So here's a big "thank you ever so much" to you all.
When it comes to my command of the English language, I can actually say with my head held high that I have made massive improvement. As a matter of fact, I managed to transition from Pre-Intermediate to CPE-level.
This didn't happen coincidentally. Although most teachers taught me many things, it is thanks to a particular teacher, who always fully dedicated himself to the lessons with enthusiasm and a rather impressive manner of providing knowledge, that I truly managed to excel. Indeed, thanks to Keith, my IELTS, CAE and CPE teacher, I surely succeeded in ameliorating my English; with Keith always spurring us on, I (and my classmates) in fact kept my spirits up throughout the whole period, even if these were rather demanding courses.
When I consider the time I spent in the Cambridge examination class, I realize that not only did I learn a vast range of vocabulary, but I could also notice the significant differences between the way of thinking of the Japanese and other nationalities, among which the English, which is somewhat indispensable when we compare and try to understand different cultures.
For instance, when it was time to write an essay, I had extraordinary difficulties in coming up with my own opinion. This is probably due to the Japanese education system. In my country, the methodology applied by our institutions renders us indisputably passive when compared to that of other countries. To be more specific, we are never given the opportunity to get across our ideas or to mould our own outlook, which leads most of the Japanese students to have difficulty expressing their opinions and even emotions. That is precisely why at the beginning of the course, essays were deceptively laborious tasks mainly due to my lack of my opinion.
Having said that, thanks to my classmates and Keith, I managed to change my way of looking at writing, and even speaking skills. Much to my delight, I'd dare say that I can now convey my thoughts and emotions without hesitation.
You see, the Cambridge course has allowed me to acquire a skill that is imperative for my whole life; something which will most certainly stand me in good stead in the future. I am glad because with Keith we focused on skills we would need in our general life, and not only exam-oriented matters. Such a blissful experience!
All things considered, my experiences in Malta have definitely broadened my horizons and I was lucky enough to meet such splendid friends. For sure, choosing EC Malta is everyone's best bet if they want to improve and achieve great results – especially thanks to Keith, the exam coordinator who offers true advice and guidance. As I was told on many an occasion, making every possible effort will always pay off. The sky is the limit indeed.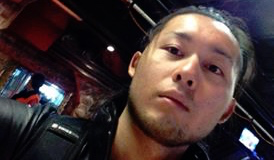 Comments
comments