The CPE Cambridge Exam preparation Course in Malta, taught by Keith, has definitely been an unforgettable experience for me. Never in my life have I learnt so much in such a short span of time. The course focuses on all four skills: reading, listening, writing and speaking, all of which we practised till we really managed to hone them.
To such an extent, in fact, that our improvement in the command of the language is beyond impressive. Every one of us has improved drastically since the first week, and Keith really has a way of coaxing us into performing better week by week. One can really see how passionate he is about teaching and sharing his knowledge, which is something I have hardly ever encountered and which encourages and motivates me.
I feel well-prepared for the test, which frankly is something I do not often say.
Furthermore, spending 12 weeks together with the same few people does create a strong bond, which is undeniably a huge advantage of attending the Cambridge course. No other course would have offered us this magical experience. Yes, it may very well be an intensive exam preparation, but rest assured that it never lacks hilariously fun moments and it is just invariably interesting.
Moreover, Malta is indeed a splendid destination for a language stay, due to it offering a range of beautiful places, good weather all around the year and last but not least, the clearest water I have ever seen.
I therefore cannot but wholeheartedly recommend the Cambridge course (and obviously Keith) and Malta to everyone thinking about going abroad to study English.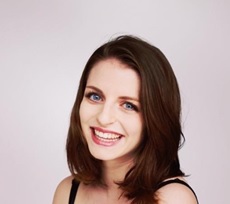 Comments
comments