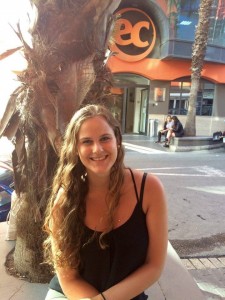 When I decided to enrol in the CAE Cambridge Exam preparation course at EC Malta I didn't know that this really was going to be my best bet. But frankly, it surely was!
In fact, no sooner had the course started, with EC Malta availing themselves of Keith as our teacher, than I realised it was going to be an outstanding experience.
There is no denying that the CAE course can be laborious and sometimes even daunting due to its difficulty, however our teacher always managed to perk us up in each situation thanks to his ability to organise every lesson in an extremely gripping manner (and they never lacked fun moments, so much so that we laughed all throughout). Moreover, he has always motivated us with his passion to teach and his huge knowledge of English and all the exams, which is admirable. I can truly say that I feel perfectly prepared for the exam and I don't need to be worried. All my classmates and I have ameliorated our command of the English language to such a great extent that it is beyond impressive.
What is more, spending 12 weeks with the same people is simply fabulous. You create a strong bond with your fellow students and with your teacher, which is a huge advantage. You get to know them so well and get magical and memorable experiences together.
In addition to that, Malta is a splendid choice for a stay, seeing that it offers a wide range of opportunities to spend your time. Not only has Malta the most beautiful beaches with the clearest water I've ever seen, but it also has plenty of other destinations, such as the adventurous activities or cultural places. Check out more information about the Best Holidays in Malta!
All things considered, I cannot but wholeheartedly recommend the Cambridge course, especially Keith, EC Malta and Malta to everyone.
Never in my life have I had such a marvellous time!
Alexandra Frey, Swiss, CAE March-June 2016
Comments
comments