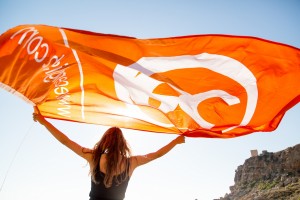 Each and every year, big groups of young learners, hailing from all over the world, come to Malta to brush up on their English. They want to be better speakers of the language…and how can one blame them?
English, we know, is not just a language, but actually a key to many doors. These learners want to be able to travel, to go to university abroad, to make international friends, to watch films, to go to concerts and what not.
And that is exactly what the Young Learners Programme at EC Malta tries to help them with.
Now, you're probably saying that these young students already study English back home. The answer is "yes, they do!" But let's be honest… how many of them actually speak English outside of the 4 walls that are the classroom? Hardly!
You see, whilst in Malta, these young learners spend their time with foreigners; are out and about and communicate with the locals; go on organised activities with English-speaking leaders. In short, they go about their daily lives by surviving only in English… Having a good grasp of the language means exactly that: being able to cope well and achieve your aims without language barriers holding you back.
Even if we put language matters aside, however, it must be said that for these young learners this is an absolutely amazing experience! They get a taste of other cultures, become more independent by fending for themselves (although accompanied by leaders) and make friends they will keep in touch with once back home.
All of this can only take place in a country where English is spoken everywhere, a country in which you cannot get by if you speak German, French, Spanish, Russian, or any other language for that matter. Malta is, luckily, a very safe country that allows you to do all that without having to worry about anything else at all. Much to the students' (and parents') delight.
All things considered, learning English whilst on an adventure is not simply a great combination, but a recipe for success, so to speak. Let EC Malta facilitate your life by teaching you English and organising a great experience in the heart of the Mediterranean!
Comments
comments