Full name: Irina Wing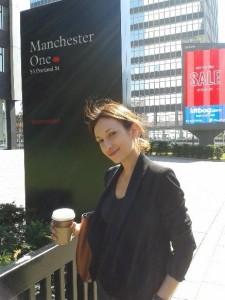 About me
My name is Irina and I live in Sheffield. Languages are my passion, and I've always been fascinated by the way they work. I speak Russian and some German, but there are many more I'd love to learn!
I enjoy meeting people from all over the world and learning about new cultures as well. In my spare time I explore the UK with my camera. I particularly like small villages in the Peak District.
I can't imagine my life without family, friends, books and cats!
Professional Experience
I have a degree in Linguistics and started my career as a translator. My first teaching job was in the south of Russia, which I really enjoyed. I have also taught English to people from different countries at a community centre in Sheffield. I did my CELTA course several months ago, and that was a fantastic experience. I have been an EFL teacher for over two years and have taught all General English levels and Cambridge exam preparation classes. I have worked with both adults and children.
Learning tips
Don't be afraid of making mistakes, after all, it's the only way to learn. Besides, native speakers sometimes make mistakes too!
Step out of your comfort zone and try something you've not done before – ask for directions, start a conversation with a shop assistant, or simply chat with a complete stranger. You'll feel so much better about yourself.
Think of learning English as training for a marathon – it's important that you do something for it every single day, and the results will follow!
My classes are…
… a great place to practise and experiment with new language before you step outside and use it out there!
My favourite spot in Manchester…
I love Market Street, with its endless shops, buskers and all sorts of street performers.
You can't leave Manchester without…
…taking a leisurely stroll anywhere in the heart of the city, taking snapshots of the busy streets in your head and enjoying the buzz of the big city.
Comments
comments