In EC Manchester we have started the recruitment of new student ambassadors. Students who are going to be doing English Courses in Manchester for a long time and we think they can help new students to settle down in their first days.
One of them is Hani, from Libya who wanted to share a message with all the students and the student thinking to study English in Manchester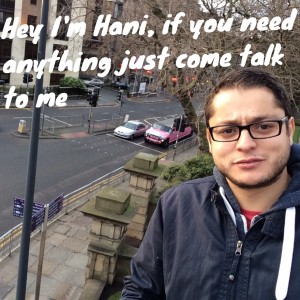 Hello, my name is Hani Tuwini, I am from Libya and I'm a petroleum engineering graduate. I use to Work for an international oil service company called Weatherford, I worked for 5 years, then I decided to continue my eduction by obtaining a Masters degree.
So I decided to go to the UK and improve my English first. I came to EC Manchester and started my journey and I have been chosen to be the student ambassador for our school,
I'm here to help you with any issues that you will face whilst in Manchester, in or out of school, don't hesitate to talk to me, as I am here to speak up for the students and help them in any way possible.
I hope I can make your stay more easier Enjoy your time at EC and at Manchester
Enjoy your EC experience
Comments
comments