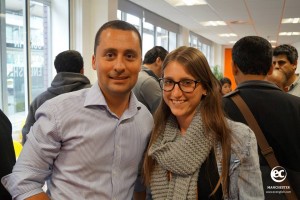 Rafaela was one of our amazing student ambassador. She comes from Swiss and she stayed here for 6 months. She let us a message before she leaves :
"EC Manchester was a great experience. I learned a lot in my 5 months and i met interesting people from everywhere.Also my job as a Ambassador was a good experience. I would recommend the school to everybody because it is like a family.
The staff is very helpful and they do all that you can enjoy your stay in Manchester.
Thank you for the great time !"
Comments
comments