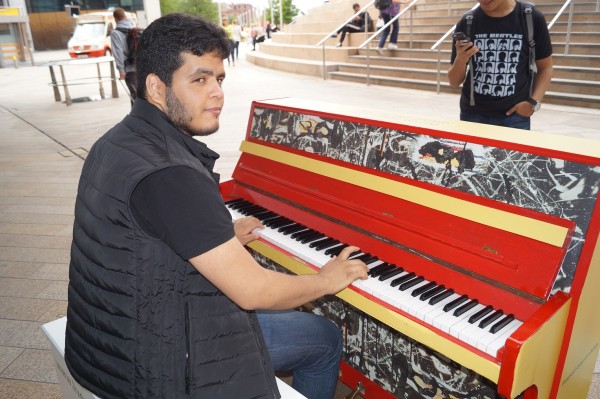 Mazen comes from Saudi Arabia and he stayed here for English course in Manchester for 10 months. When he started his course, he didn't speak a word of English. Now he has reached an intermediate level of English. Before he leaves, he let us a message:
"-I choosed this school, because I heard about it, it's really famous I leared a lots of thing, one of them to know how to speak English with other people. I have improved a lot.
I like people who studying at EC Manchester, and study together.
-Accommodation: the most thing I loved is speaking all days.
-Yes, I recommend them to come and study.
-Their are coming from around the world.
-Their are more helpful than other school.
-I will never forget anything from my stay."
Comments
comments