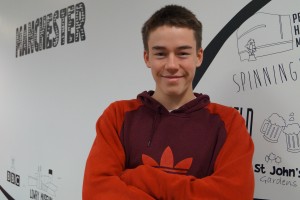 Our German student will be leaving EC Manchester English Centre this week. He wanted to share his experience with us.
"I really enjoyed my time in Manchester. The four weeks I was here I had a lot of fun with new friends from all over the world. I liked to chill in Vita, the student residence in Manchester, or going out at the weekend. EC Manchester provides a lot of free time activities for example visiting other cities around Manchester, playing football or other cool stuff. I recommend everybody to do a language journey you definitely wont regret it."
Thanks for sharing Anton! We wish you best of luck in your future.
Comments
comments