Our lovely couple from Turkey Ismail and Bihter face their last week at our English school in Manchester and they shared with all of us their #ecexperience.
"We are so confident that you will improve your English with EC English School. This situation it provided with many benefits course you will meet people from all over the world. You will improve quickly because you have to speak English all the time. We were happy to be here. It was a good experience for us we will miss our new friends and all members of  EC Manchester.
Bihter & Ismail "
Thank you guys! We wish you the best!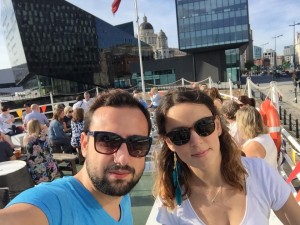 Comments
comments