Our Student Services Intern Celest would like to share a few words about her trip to Edinburgh. She went there with three of the EC students and had a great time.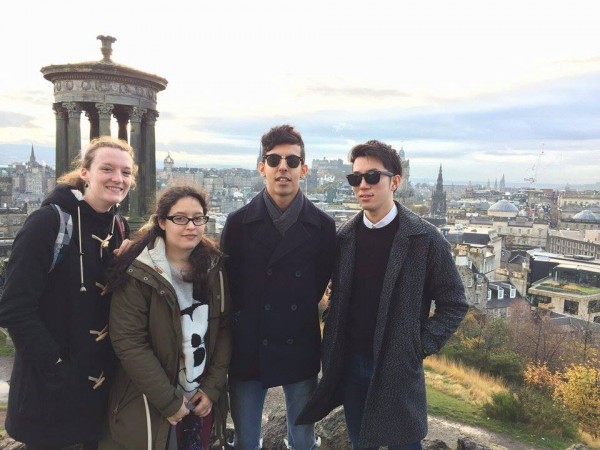 Hi!
I would like to tell you a little about my trip to Edinburgh. I went with three friends, three students at EC English School Manchester, to Edinburgh, Scotland, last weekend and had an absolutely amazing time!
What I love about the city is the old architecture of the buildings and because it's built on the hills, you have a great view when you're standing on one side of the city, looking at the other side. Not only the architecture is very nice, but also the vibe you're experiencing when you're walking around there. The people are very friendly, though it's a little hard to understand them sometimes when they're speaking very fast.
The great thing about Edinburgh is that it's very alive. There are street artists on every corner of the streets, always youngsters walking around and always tourists curiously making pictures.
The school also organises trips to Edinburgh and all I can advise you is: if you get the chance, you should definitely go. It's so different from Manchester and a wonderful experience to share with your friends.
Celest, Student Services Intern
Comments
comments