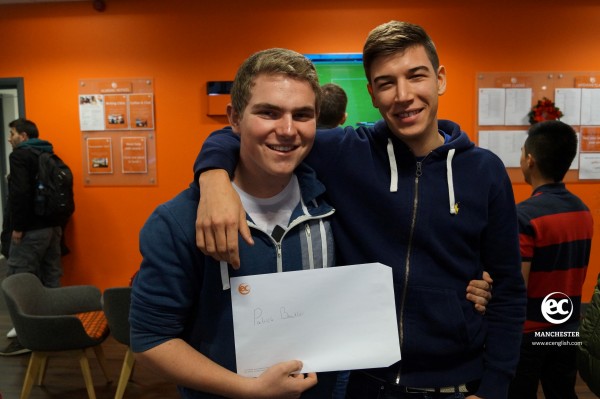 EC Manchester is a really good school, because the teachers always have your back. The language school is very good to meet new people and in particular at the EC Manchester School of English, because there are a lot of nationalities and friendly people.
The courses are very interesting and the classrooms are modern and pleasant to study in. And if you want to visit the city or do activities or go to a party, it's possible, because the school organizes something every day, so you have to just ask the staff, who are very friendly.
Manchester is a beautiful city, there are a lot of shops and the centre is beautiful. There are also some museums, very interesting. If you like to drink something with your friends, there are a lot of good pubs and good places to do parties. I'm sure you'll enjoy your time in Manchester!
Patrick.
Comments
comments