Friday 12th May we have organized an "EC Scavenger Hunt" in Manchester. At the beginning 25 students decided to participate in our "EC Scavenger Hunt" but the weather discouraged some students. At the final 8 students participated in our Scavenger organized by our school.
During this activity, students in groups of two were asked to walk through the streets of Manchester looking for clues to solve the various questions posed to them and to take pictures with their partners and an EC Manchester Language School poster as proof they were at the requested location.
To our surprise, the students were really in the competition and sometimes they could be seen running through the streets of Manchester to get back to school as soon as possible and win the big prize for this photo hunt.
When all the students returned to make the correction of their answers and then recover their price, we were surprised. Indeed the students were much more astute than one thinks.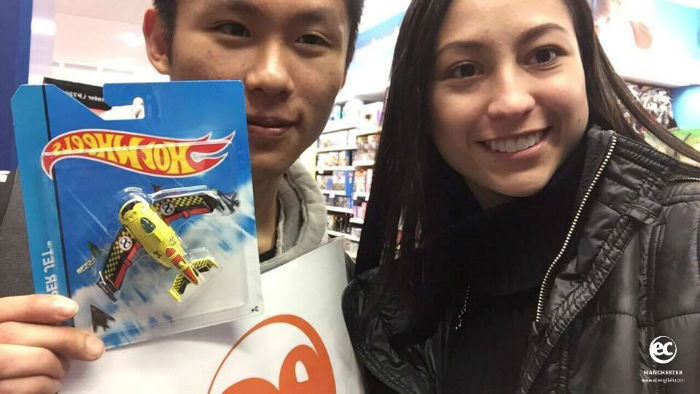 Picture with a plane, but not a real plane!!!
In the photo above the students were supposed to go to the science and industry museum to take a picture of a plane, however to save time they practically all had the idea of making it into a toy store to take a picture with a miniature plane.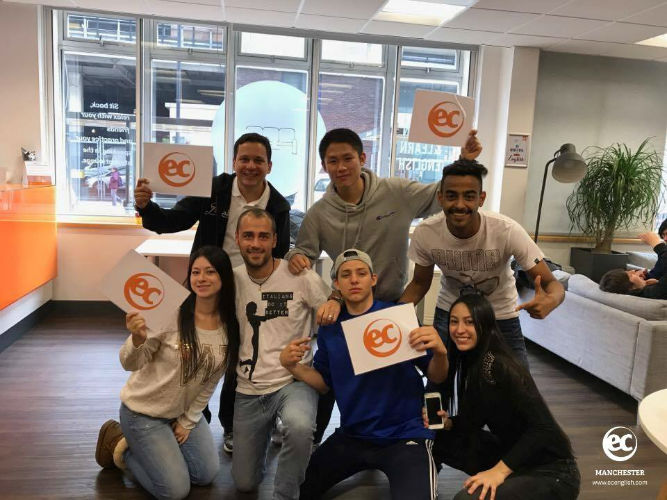 Participants in EC Scavenger Hunt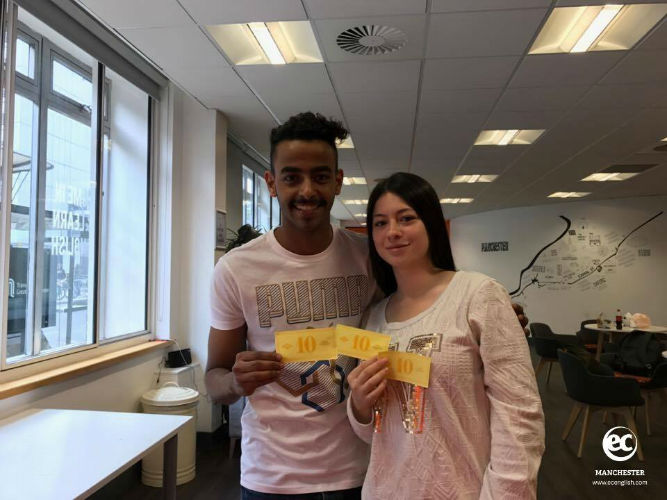 Winning team
Thus, even if the weather was not there, this EC Scavenger Hunt was a real success and the students were totally conquered by this activity proposed by EC Manchester Languages School. At the same time we would like to congratulate Diana and Radi for winning the grand prize . We would like to thank the students for participating in this event and we promise to reorganize a new EC Scavenger even bigger and crazier.
Comments
comments