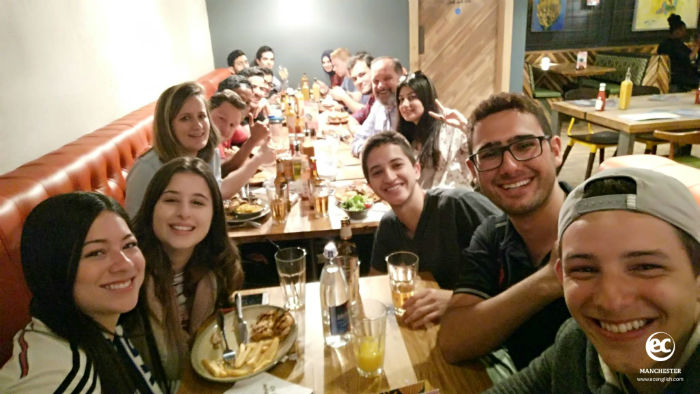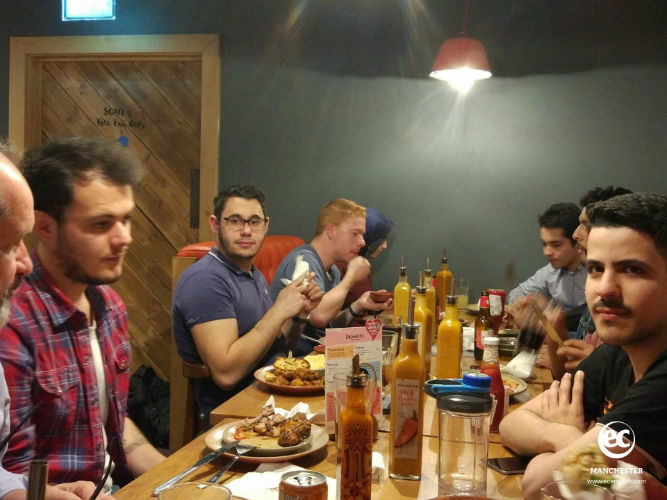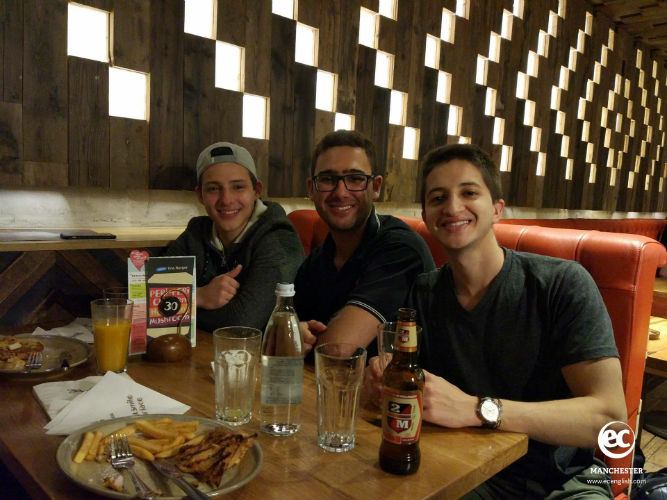 Yesterday the EC staff organised a meal for the students at Nandos, a famous restaurant appreciated by the students. It was a pleasant and relax moment! In total, more than twenty students were present! All the students had discovered new cultures because around a same table it was possible to speak with Brazilian, Colombian, Saudi, Swiss and more… It's was amazing!
With this student dinner night, news friendships were created between students who would have never met without the school. Good mood and fun were at the rendezvous.  While some people spoke about the last football match, other students talked to their plan for the weekend.
I asked the students what they thought about this activity and everybody answered it is was very convivial and they hope other student dinner night.
Gabriel's FeedBack
"It was awesome because I met new people and made new friends for all parts of the world .For the last was an amazing and lovely night where everybody enjoyed a lot and had fun"
With this activity organised by EC Manchester, the students shared a great moment and in the same time they improved their English. If you want to enjoy these experiences, you can join the experience with EC Manchester Language School.
Comments
comments