Last month, we had the idea of coming up with  a FIFA Tournament at the school. Thus, the tournament began on May 9th 2017 and it is finished on May 26th 2017. During this period, all students clashed one by one on the PS4 of EC Manchester. This tournament was really an amazing experience as it allowed some students to forge links and allowed them to  integrate into the school festivity.
Thus, many students decided to participate in the tournament which took place throughout May. Several phases have been organized; Group Stage, Knock out Stage, Quarter Finals, Semi Finals & the Final!.
Between each break, the students had only one goal, to play their FIFA match and to win as many matches as possible to go to Final.
We are proud to have organized this tournament which was an enormous success in our school because the students were just talking about this event.
The final  took place on 26 May 2017 between Javier and Camilo, it was a tough final, the score was  very tight and both participants are going to penalties. The suspense was at its highest until the last second of the match. So, Javier is our big winner of FIFA tournaments of May 2017. To congratulate him, we decided to offer him a magnificent Adidas football shirt with his name on it.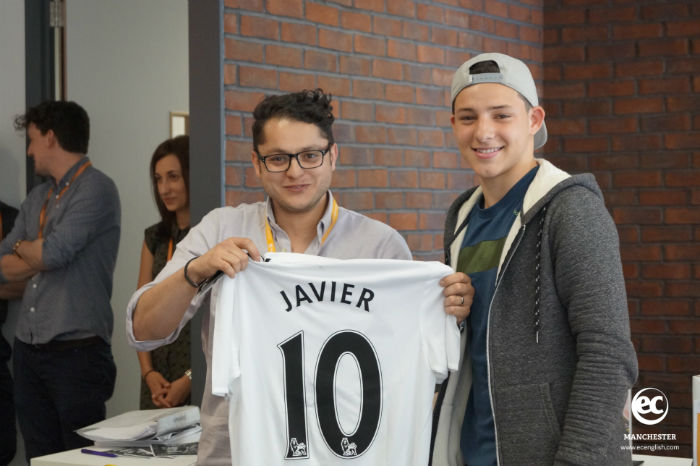 The big winner of the FIFA tournament
Although not everyone was able to participate in this event, it brought the students closer to the school and after its success, we want to organize another FIFA tournament at EC Manchester Language School.
Want to share the same experience of our students, then join us at EC Manchester.
#ecexperience #ecmanchester
Comments
comments