Like every weekend, our partner Smile Adventures organised this Saturday a wonderful journey. This time, it was in Cheshire Oaks Designer Outlet & Chester. Between the whole Designer Outlets in the United Kingdom, Cheshire Oaks Designer Outlet is the biggest!
Thanks to a group offer, they all had 10% discount in every fashion shop of the village! Very useful to complete their dressing! So our students were able to enjoy shopping from 10:00 to 13:00 in shops like Hugo Boss, Vans, Superdry ,etc.
After lunch, it is finally time to go to Chester! This fabulous two-thousand-years-old city has a lot of history, beautiful alleys, and spots dating to the Roman empire period. A lot of things to learn and admire, like the Eastgate Clock of Chester.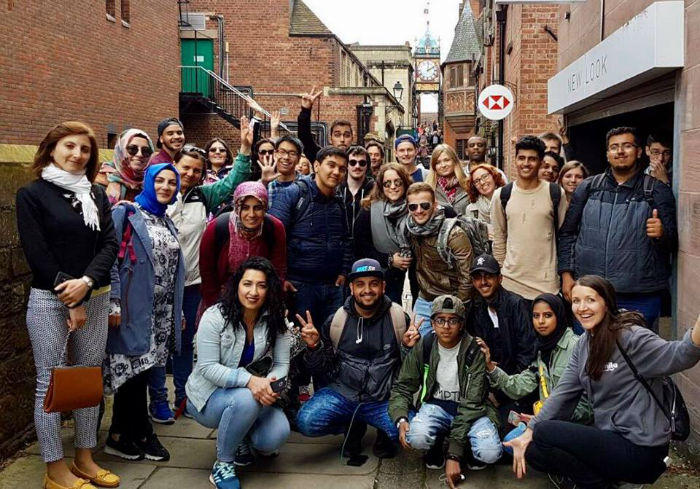 After some selfies, the smiling guides took them to the roman vestiges as thermals and the amphitheater. According to the history, a lot of people trying to run from the city was killed in this theater… It was found during public works, building a new church just next to the place! Then they went to the Chester Quays, and squirrels came to welcome them! Finally they finished the day by free time. So they were able to visit the city center, the cathedral or alleys, by 18:30 everybody was tired and decided to go home, with lots of pictures and souvenirs! Thank you Smiles Adventures for this amazing journey!
If you want to participate in these type of trips, come over and study General English courses in Manchester! We are looking forward to meeting you!
Comments
comments