For many Melbournians the Camberwell Market is something of a Sunday ritual*. Whether you are hoping to find something specific or simply wanting to soak up some of the local atmosphere, the market is an ideal way to spend a lazy Sunday morning.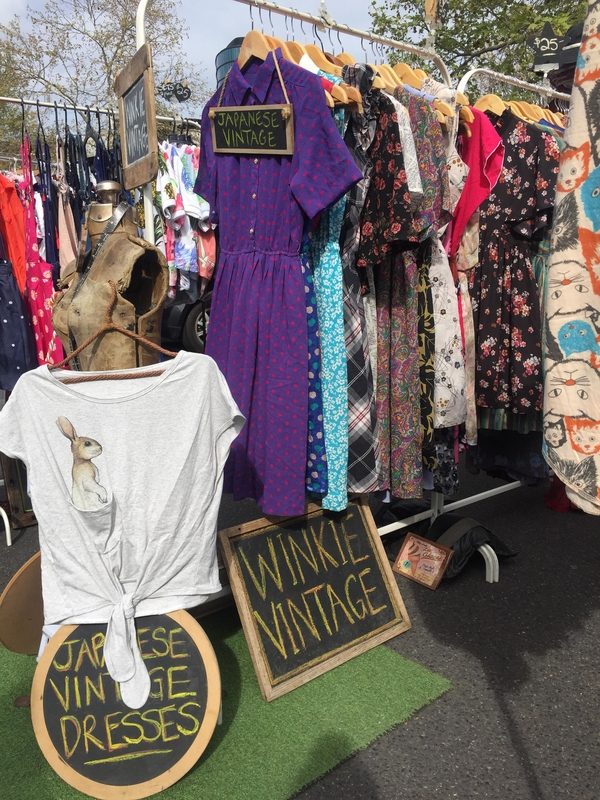 How Do I Get There?
Don't have a car? No worries! The Camberwell Market is just a short train ride away from the EC Melbourne school in the CBD (take the Belgrave or Lilydale line) and is located less than 100 meters away from the Camberwell Railway Station. Alternatively, you can catch tram 70, 72 or 75 from the CBD to the Camberwell Junction.
Is It Free?
Yes!
Well, almost. The entry fee is a gold coin donation**. This can be paid at any of the market entrances and the money goes towards a local charity.
When Is It Open?
The market opens at 6:30 AM and yes, you'll find serious bargain-hunters already rifling*** through the stalls at this time. However if that sounds a little too extreme for you, have no fear. The market is open until 12:30 PM, with most visitors arriving between 8 and 9 AM.
What Can I find There?
With over 380 stalls, the market is an Aladdin's cave**** of potential bargains. From vintage clothes to houseplants, antiques to handmade jewellery, and every conceivable thing in between. One of the most exciting aspects of the market is that you never know what treasures you'll find.
Of course a morning at the market just isn't complete without a fresh jam donut from the food truck (be careful, they're hot!). Afterwards you'll need something to wash it down, so treat yourself to a coffee from one of the many local cafes.
Anything Else?
Prices vary from stall to stall, but most stallholders are happy to negotiate. Don't be afraid to ask for a discount. A great phrase to use in this situation is: 'What's your best price?'.
It's a good idea to bring a reusable bag for your newfound treasures as most vendors won't have plastic bags.
And finally – don't forget your umbrella!
*a repeated behavior
**a $1 or $2 coin
***searching quickly
****a place that has many interesting and precious thing