If you are lucky enough to study English in Melbourne, you will quickly discover that this is a city fuelled by the almighty coffee bean. That's right, Melburnians are completely addicted to caffeine – and moreover, we are very proud of it. From the famous bustling café central that is Degraves Street, to the hip and stylish coffee houses of Hardware Lane, you are never too far from your next coffee hit.
Decisions, Decisions
Now, let's use our imaginations for a moment. Picture the scene: It's early morning. You're on your way to class at
EC Melbourne
. The delightful aroma of freshly ground coffee lures you into one of the many local cafés. You want to try something new, but suddenly you are overwhelmed by the long list of options. Espresso, Affogato, Macchiato, what does it all mean? You start to panic. What do you want? Aware of the growing queue behind you, you play it safe and order a latte. Sound familiar? Have no fear, here are a few suggestions to help you get started.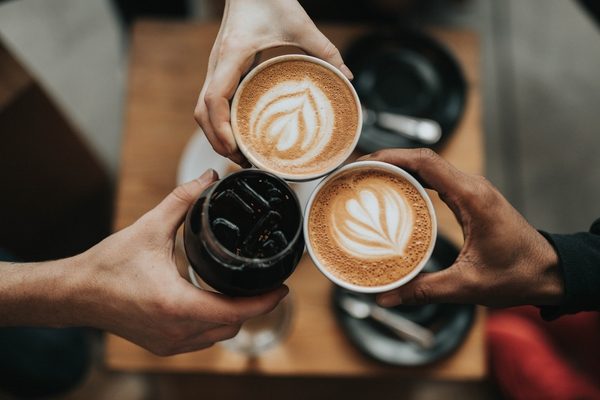 Coffee 101
Affogato: A shot of espresso poured over a scoop of vanilla ice cream. Perfect for summer or anyone with a sweet tooth.
Chai Latte: This isn't a type of coffee, but it is a very popular hot drink that mixes sweet chai spice tea with hot milk. A great choice if you've overdosed on coffee for the day but still need a pick-me-up.
Dirty Chai: Impress your friends with your knowledge of coffee and order a dirty chai – which is a chai latte with a shot of espresso.
Flat White: Very similar to a latte, but with no foam on top. This coffee is serious and straight to the point.
Macchiato: A shot of espresso with a dash of milk. This is a good option for those who feel a little bloated after drinking coffee with milk.
So there you have it friends. Of course, this is just a select sample of some of the beverages awaiting you here in Melbourne – a mere starting point for your great coffee adventure. So whether you're a Starbucks junkie or a Cold Press connoisseur, if you're a fan of the little brown bean, welcome to heaven.