Do you ever imagine what Melbourne looked like twenty years ago? Fifty years ago? A hundred years ago? Does your brain bombard you with questions about Australia? Like who were the first people to live here? What kind of myths and legends do Australian people have? How many unique animals can be found here? If this sounds at all familiar, then a trip to the Melbourne Museum is a must.
Fees and Admission
The museum is divided into several different permanent and temporary exhibitions. The current featured exhibition has an admission price. However, the rest of the museum is free for students and concession card holders. So, what you can expect to see at the Melbourne Museum?
Melbourne Gallery
Undoubtedly, one of the main attractions of the museum is the permanent Melbourne Gallery exhibition. This collection offers a crash course in the history and evolution of the city of Melbourne. Here you can step back in time and walk through a typical 19th century city dwelling – outdoor toilet included. You can take a peek at the ancestor of the modern day Melbourne tram. And, of course, you can gaze upon the colossal racehorse Phar Lap, media darling and winner of the 1932 Melbourne Cup. Whether this is your first trip or your fifteenth, you are bound to discover something new and unexpected.
Science and Life Gallery
Calling all science fans! Be sure to explore the wonders and mysteries of the Science and Life Gallery. Delight your inner-child by rediscovering a love for Dinosaurs. Whether you're a fan of the gentle giants or the fearsome carnivores, you will ooh and ah before the skeletons of these magnificent giants. Or why not put your bravery to the test in the Bugs Alive! exhibition and surround yourself with all manner of bizarre creepy crawlies. You can even take a selfie with a wall of hair-raising arachnids, if you dare! Finally, learn about the natural treasures hidden deep underground with the museum's extensive geological collection.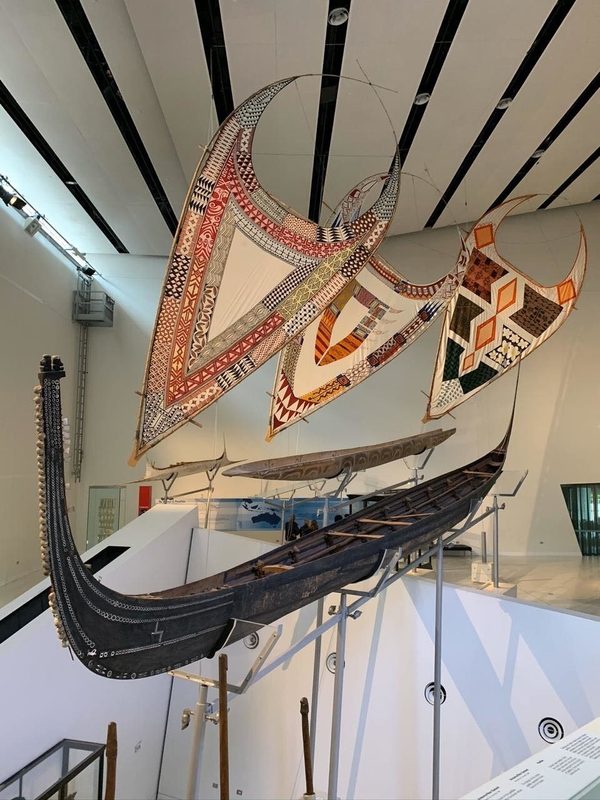 Bunjilaka Aboriginal Cultural Centre
Curious about Australia's indigenous populations? Acquaint yourself with the history and culture of our First Peoples in what is perhaps the most important exhibition of all, the Bunjilaka Aboriginal Cultural Centre. How did they come to live in Australia? What were their lifestyles like? How did British settlement affect them? Find the answer to all these questions and so much more. Additionally, don't miss the spectacular installation Bunjil's Wings, an immersive experience of the history of creation as told by Koorie Elders. You are sure to be amazed by the ingenuity and ongoing resilience of our First Peoples.
If you would like to experience the museum with an English-speaking guide, EC English Melbourne regularly organises outings to this particular destination.