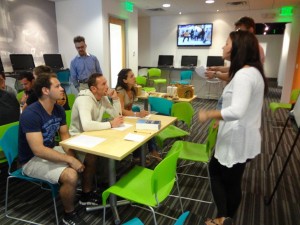 EC Miami is now open and the students and teachers are loving life on Miami Beach. We have already had fun activities including a Miami City Tour, a trip to see the alligators of the mighty Everglades, and an outlet shopping extravaganza. Students are already looking forward to watching "Gone with the Wind" under the stars on a beautiful Miami night in January. No coats required here! Some students are also preparing to meet their childhood heros, Mickey, Minnie and the whole Disney gang in Orlando.
Classes are also growing by the minute as more students arrive every week. We have started doing activities to combine classes together for projects. Students are also learning about important elements of American culture. We watched part of the the Martin Luther King, Jr.'s "I Have a Dream" speech together and learned about this influential man.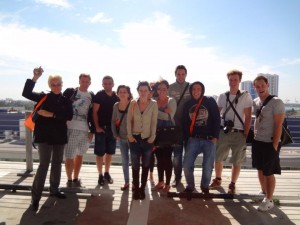 As the days pass EC Miami continues to grow and we are looking forward to more beach volleyball, class activities, and new students. Watch this space for more EC Miami updates and excitement!
Comments
comments