Two of our students at EC Miami have tried two different restaurants in the area. Here are their reviews.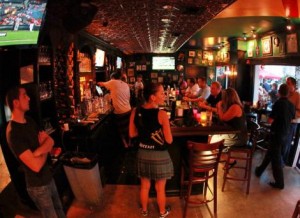 SOLENE (France): My favorite restaurant in Miami Beach is Drexel Irish Pub, located on Española Way.
 The atmosphere there is really nice. You can sit outside, there is good music and it takes you to another country for the evening! I had only ordered drinks but they also serve appetizers such as burgers or fish and chips that, according to my friends, are nice.
I particularly like it because it is at the very end of Espanola Way and there are fewer people and no cars. The service is good and the chief waiter is really nice (his name is Alfredo). The beers are five dollars each and you can have non-alcoholic beverages for less than three dollars, so I think it is very reasonable. You can also play foosball.
 I would really recommend this place for a nice evening with friends. We often go there and we always have fun.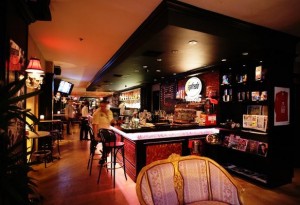 DAMIAN (Switzerland): I tried Segafredo, which is a typical Italian restaurant and café. I went there for dinner. In Miami Beach there are three Segafredo restaurants. I tried the one on Española Way because there is a beautiful ambiance. My overall opinion about Segafredo is very positive.
The food which they offer is typical Italian. The atmosphere is great and I was also surprised about the service. The waiter was very polite and attentive. For example, he refilled our glasses and asked if everything was all right or if we needed more bread.
I think the prices are fair. For a normal dish you have to pay between 10 and 20 dollars. I can especially recommend the Caesar salad with salmon. I can recommend the restaurant for all those who like to eat somewhere where you are surrounded by a nice ambiance and people who prefer to eat Italian food.
Comments
comments