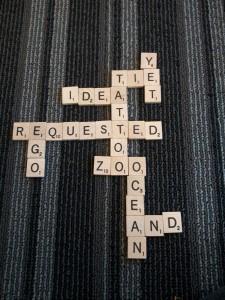 Many of our students will be studying harder and not going out as late this week because they are preparing to take their Cambridge examinations on Friday and Saturday. The students who have been studying in the First Certificate in English and the Certificate of Proficiency in English courses will see just how much they have learned while at EC Miami. The Certificate of Advanced English students will be taking their test March 16-17.
Almost all of these exam students have been at EC Miami since it first opened and we will be very sad to see them leave. Since they will be taking their exam on Friday, we will be holding a special certificate ceremony for the exam students in Reese and Michelle's classes on Thursday. These students have worked especially hard since they have been here by taking practice tests, writing long essays, and reading multiple books during their time in Miami. All of their work has been helping them get ready for their exams, which consist of five sections: Reading, Writing, Use of English, Listening, and Speaking.
This week, to make sure that students feel confident and not stressed before the exam, the classes have been doing some light-hearted work to practice last-minute vocabulary and speaking skills. Teachers don't want to stress students out with new grammar points and intense practice tests, so this week has been fun for these students as they were able to learn in more "fun" ways. One class played "speed Scrabble" to test their knowledge of vocabulary (see picture), while another class video-recorded themselves doing the speaking section of the test.
We hope the exam goes well for all of our exam students and we are confident that their English has improved immensely during their time in Miami. If you are not an exam student, make sure that you wish Solene, Damian, Fabio, Claudio, Marco, and Michelle good luck. Also, don't let them go out to the bars and clubs on Thursday or Friday night this week! You can celebrate the end of their class and test on Saturday instead.     🙂
Comments
comments