As promised in a previous post, our first three student ambassadors have been chosen. We are happy to announce that the people to represent the EC Miami student body for April are Sandro from Switzerland, Rachel from France, and Gogi from Switzerland!
These students will have a range of responsibilities, but most of all they will be representing you – our students! They will be helping us to think of future EC Miami activities and blog posts, so if you have any ideas, let them know. The ambassador team will also be meeting and talking to new students during the welcome lunch at Shake Shack and the welcome walk. The new students will definitely have some friendly people to talk to while they eat yummy burgers!
N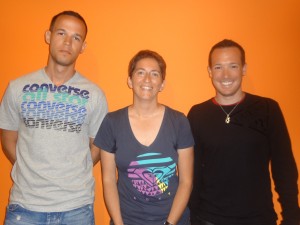 ow that they are student ambassadors, you can also ask them any questions you might have about student life in Miami. I'm sure they have great suggestions for EC Miami events and things to do in the South Beach and greater Miami area.
We have three ambassadors, instead of one, so they will share the various jobs and will rotate tasks. To get to know each of them more individually keep reading our blog. We will be posting interviews with them and you can find out more about their Miami and EC recommendations.
So, keep watching the blog for more information about our ambassadors and don't forget to say congratulations to these students when you see them in the hallway!
Comments
comments