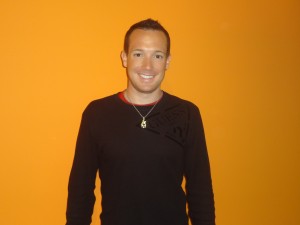 We have already congratulated Sandro, Goran, and Rachel for being chosen to represent EC Miami as student ambassadors, but now we need to know some things about them! This is the first blog post in a series of three about our ambassador team. First, we will learn about Sandro who is an FCE student from Siebnen, Switzerland.
Question: Why did you choose to study in Miami?
Sandro: To study in Miami is a great mix between studying and improving the English skills and having a lot fun and enjoying the beach and the nightlife.
Q: What do you like best about the city?
S: Miami Beach is never boring. There is always something going on here. There are so many possibilities to go out and to get in contact with crazy but friendly people.
Q: What interested you about becoming an EC Miami Student Ambassador?
S: To be a student ambassador is a good possibility to get in contact with new students. Besides making new friends, I hope also to be able to practice my speaking skills.
Q: What is your #1 recommendation for new students at EC Miami?
S: Have fun and try to get in contact with many students from other countries so that you're urged to speak English in your free time also.
Comments
comments