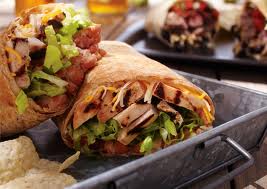 Some EC Miami students claim that they have difficulty finding fast cheap food options in the area. While we love Shake Shack, it's always nice to try different options in the area. According to one of our students, Sandro Angeli, the best place to eat close to the school is Lime. Read his restaurant review below to find out more about this local place.
I tried Lime for the first time a few weeks ago. Lime is a small Mexican restaurant where you can eat excellent food.
It's a kind of fast food restaurant. You order your meal and just get a panel with a number on it first. The waiter then brings your order to you when the meal is ready. The waiters are polite and very helpful if you have questions. On the menu there are different Mexican dishes such as Burritos or Fajitas. I recommend one of the Burritos because you get a tasty meal for a fair price. In general the prices are reasonable and they are between 8$ and 15$ per person.
You will find Lime at 14th and Alton. Because of this, it's just three blocks away from EC. From the outside it doesn't look very nice but the food is delicious and there are about 50 different salsa sauces for you to choose between.
I suggest this restaurant to everybody who likes Mexican food and I'm sure I will go to Lime a few more times.
Comments
comments