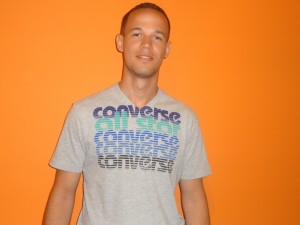 It's time to meet our final student ambassador Goran (Gogi) from Zurich, Switzerland. Gogi, who is studying to take his FCE exam in June, is very active at many student activities and he speaks many languages because of his Swiss and Serbian background. Let's find out more about Gogi now!
Why did you choose to study in Miami?
I've chosen Miami because the weather is always so nice and warm here and you can go to the beach every day.
What do you like best about the city?
I like the Latin flair here because everything is more relaxed and you meet many different nationalities.
What interested you about becoming an EC Miami Student Ambassador?
I see this as a very good opportunity to meet new students and speak more English.
What is your #1 recommendation for new students at EC Miami?
I advise to visit all the school activities because it is a good way to meet students from other classes.
Comments
comments