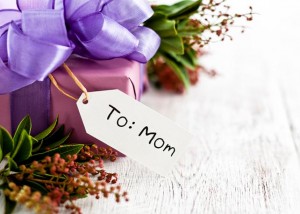 We know that you are having a great time in Miami without your parents around, but don't forget about the special holiday this weekend. This Sunday is Mother's Day in the U.S.!  It is a good opportunity to call/Skype your mom to say thanks for being so great and for giving you this great opportunity to study English in Miami.
Today, our Chill and Chat was about moms, and the small group agreed that some people and some countries celebrate the holiday more than others. In the U.S., families who live in the same city often take their mothers out to brunch or cook them breakfast in bed. The dad and children might also try to help out around the house and do some of the housework. Young children sometimes make special cards or pictures for their moms.
For adults who live far from their parents, things are a little different. Many people will send flowers or cards to their mothers, but others prefer a simple phone call to say hi. However, you celebrate your mom remember to do it this weekend! Also, don't forget that some of your classmates at EC Miami are moms and it might be nice to say congratulations to them too, especially if they are far away from their children at the moment.
Comments
comments