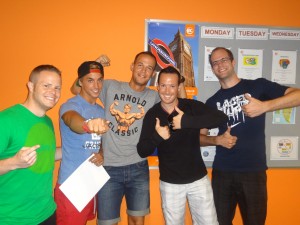 Today, all of our students taking Cambridge exams had their final day of classes at EC Miami. These students have been here for 12 weeks and Miami has become their second home. They learned a lot in class about grammar and outside of class about the benefits of living in a party city.
Two of our Cambridge students were all student ambassadors and we are sadly saying goodbye to them. They have been extremely helpful in volunteering their time and energy and they have represented EC Miami very well.
The students will be taking their FCE and CAE exams next week and we wish them the best of luck. We know that they all worked very hard and they will be very excited to be finished. As long as they get enough sleep and don't go out the night before the test, we are sure they will work their hardest and hopefully pass!
Comments
comments