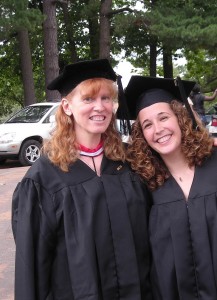 In honor of World Teachers' Day, we have decided to continue the theme and ask our teachers who their favorite teachers were when they were in the student chairs. Don't forget that your teachers were once students just like you! They might not have been English students at EC Miami, but they had to learn a lot over the years too!
Let's start out with Lynnette and  her favorite teachers, Dr. Ruth Outland. Lynnette said she still keeps in touch with her amazing teacher to this day and that Dr. Outland really influenced her life.
Dr. Ruth Outland inspired Lynnette to become a teacher. While in school to earn her Bachelor's degree, Lynnette struggled with Algebra and failed the class twice until she met Dr. Outland. Outland had an infinite amount of patience with Lynnette and helped her to tackle the fear of Algebra. Once the fear was gone, Lynnette was able to see Algebra in a different way and passed the class with an A! (I should mention that the most amazing part of all of this is that Dr. Outland is an English teacher). It was Outland's patience, guidance, and support that helped Lynnette pass the class.
"Dr. Outland showed me that anything is possible if you work hard and put your mind to it," Lynnette said. "I hope that I she can be as equally inspiring to my students. Thank you Dr. Outland!"
Comments
comments