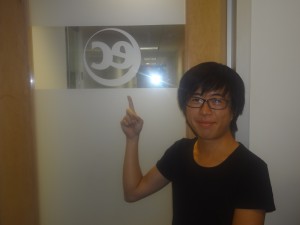 Many students at EC Miami already know Leo because of his fun sense of humor and because he is always around the halls of EC Miami hanging out, going to class, or using the computers. Leo is our only male student ambassador for Fall 2012 and we are very happy to have him in the program to represent for the guys. He has been at EC Miami since the beginning of July, so he knows a lot about Miami and he can definitely help you if you have questions. Let's find out some more about Leo!
"Hi, my name is Leo, I'm from Taiwan and 24 years old.  Miami is a city full of energy, and you can have more activity in here. There are a lot of restaurants in here that you can test many foreign foods, and you will have very special experience for yourself. Key West, Bahamas, Orlando are Top 3 places in my opinion that you should go to.
After school, I suggest you to participate the EC activity, because you will have more opportunity to practice English. Or go out with friends to Downtown Miami to look how different than South Beach. If you like sports, now, you can go to see the basketball game in Downtown. Certainly, you should go to Biscayne to have a rest, and there have the good view."
Leo had a lot of good suggestions for things to do in Miami. If you want more information about any of them, find him around the halls, introduce yourself, and ask away!
Comments
comments