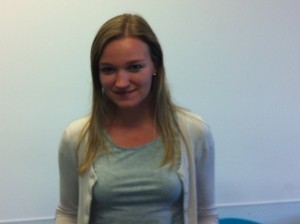 EC Miami FCE Student recently tried an Italian restaurant on Lincoln Road and wrote a review for EC Students!  Great writing practice Melanie and thanks for the review we will have to check out this Italian restaurant!!
Melanie wrote: "Italian flavour at Sosta"
I tried Sosta for the first time two weeks ago, and I found it was such a delicious Italian restaurant.  Sosta is on Lincoln Road near our EC school.
The restaurant is more modern and it has a nice ambiance outside, and you can look at the peope walking on this road.  The tables and chairs are comfortable and the waiters are very friendly and informative. On the menu you can find a wide range of fresh salads and pizzas. Every dish we had at Sosta was really tasty and seemed very delicious.  One time we were a group of five people and the food came fast so you don't have to wait too long.
The prices are acceptable wiht between $12-18 for a dish per person.  They have some pizzas which cost more, like one with truffle for $30. I tried this once and it was very special.
I recommend all of you this restaurant, because the food is very tasty and it's also perfect to go there for lunch when you don't have enough time.
FCE Student Melanie
Comments
comments